Sunpark Vacuum tubes assimilate the advanced 12 layers of spattering deposition Of trivalent element technology, high borosilicate glass, gradual change of ALN/AIN-SS/CU selective complex absorptive coating. And these make vacuum tubes have high performance of absorptance and low reflection ratio. Through the interlayer, vacuum has a unique effect of thermo, with its temperature up to 380℃ of idle sunning, performing a strong heating ability.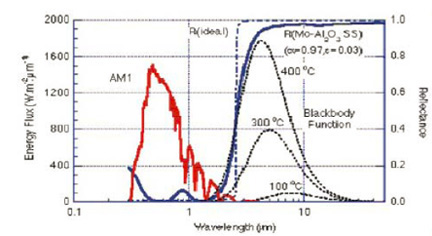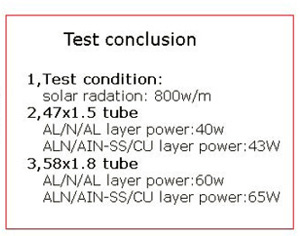 1). Structure: all glass concentric dual tube geometer
2). Glass material: borosilicate glass
3). Absorptance: >0.92
4). Emittance: <0.08 (80℃)
5). vacuum: <5*10-3 Pa
6). Stagnation >230 ㎡.℃/KW
7) average heat loss: <0.8w/ ㎡.℃
8). Lifetime >15years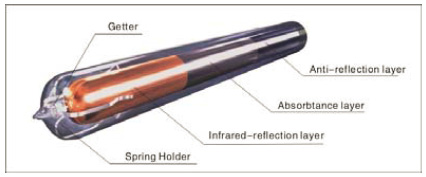 Absorber Coating technology
1).Tri-elements of ALN/AIN-SS/CU for Heat Pipe solar system,AL/N/AL for Non-pressure solar system.
2).Untrifreeze:ALN/AIN-SS/CU -35Deg.C; AL/N/AL -5Deg.C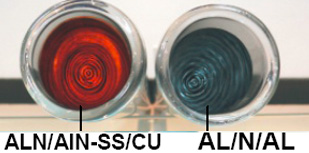 Material:Borosilicato

Diameter X Length:47mm X1500mm
Coating:ALN/AIN-SS/CU
Vacuum:≤5x10-3
Transmittane:0.93
Bearing hail:Ø 25 mm
Material:Borosilicato

Diameter X Length:47mm X1500mm
Coating:ALN/AIN-SS/CU
Vacuum:≤5x10-3
Transmittane:0.93
Bearing hail:Ø 25 mm