What is solar heat pipe?
The principle behind heat pipe's operation is actually very simple.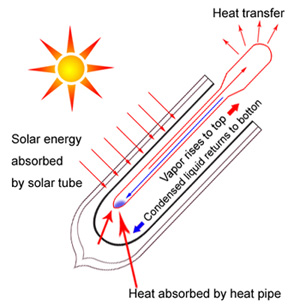 At sea level water boils at 100oC (212oF), but if you climb to the top of a mountain the boiling temperature will be less that 100oC (212oF). This is due to the difference in air pressure.