1).The pipeline is made of all the red copper and conducted By heat transfer medium liquid. Water can't flow in vacuum Tubes and operated when confined. The manifold uses Aluminum alloy mould material of high strength with Air flow design. It is furnished in good style.
2).Can with stand high pressure when it works.
3).Module design, arbitrary combination, which can meet the demand of large water consumption.
4).Transfer heat speed 1000 times than vacuum glass tube.
5).Antrifreeze -35 Deg.C
6).Best transferred materials is Glycol Mixture.
1).Manifold (interior): red copper
2).Manifold (exterior): aluminum alloy
3).Glass tube dimensions: 58mm x 1.8m / 47mm x 1.5m
4).Daily efficiency: ≥55% (≥42% in winter)
5).Hail resistance: 25mm
6).max pressure: 12 bar
7).Coating of vacuum tube: ALN/AIN-SS/CU
8).Heat Pipe: anti-freezing > -35 °C
9).Details of Heat Pipe Solar Tube please click here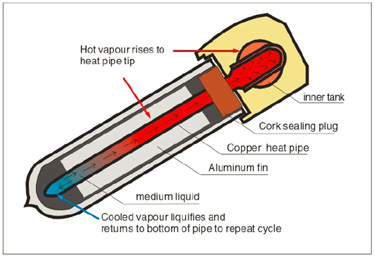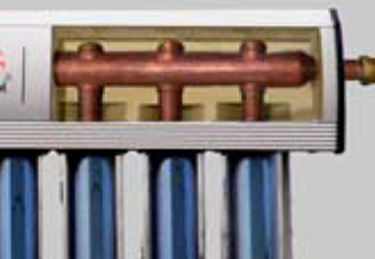 Model : CUCHP58/12
Daily hot water out:120L
Heat pipe Vacuum Tubes:58*1800mm
Tubes quantity:12pcs
Per unit package:0.21CBM,29KG
20/40G/40H container load:134/271/320 pcs
Model : CUCHP58/15
Daily hot water out:150L
Heat pipe Vacuum Tubes:58*1800mm
Tubes quantity:15pcs
Per unit package:0.22CBM,38KG
20/40G/40H container load:136/250/316 pcs
Model : CUCHP58/18
Daily hot water out:180L
Heat pipe Vacuum Tubes:58*1800mm
Tubes quantity:18pcs
Per unit package:0.26CBM,46KG
20/40G/40H container load:102/215/256 pcs
Model : CUCHP58/20
Daily hot water out:200
Heat pipe Vacuum Tubes:58*1800mm
Tubes quantity:20pcs
Per unit package:0.31CBM,60KG
20/40G/40H container load:89/174/216 pcs
Model : CUCHP58/24
Daily hot water out:240L
Heat pipe Vacuum Tubes:58*1800mm
Tubes quantity:24pcs
Per unit package:0.35CBM,64KG
20/40G/40H container load:77/154/190 pcs
Model : CUCHP58/30
Daily hot water out:300L
Heat pipe Vacuum Tubes:58*1800mm
Tubes quantity:30pcs
Per unit package:0.44CBM,90KG
20/40G/40H container load:61/123/152 pcs
*** We can make any quantity tubes as your offer ***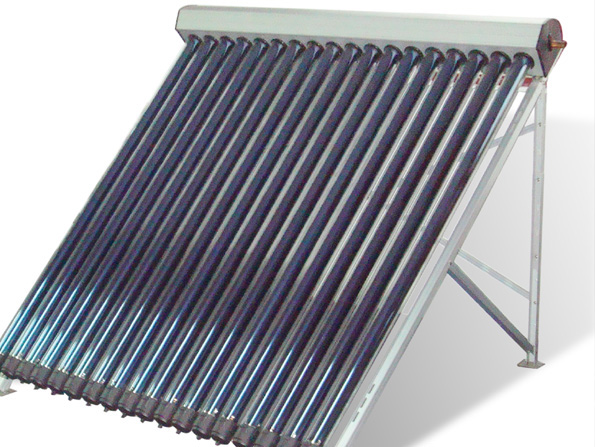 Efficiency Inspection:EN12975 Standard-Solar Keymark-by TUV